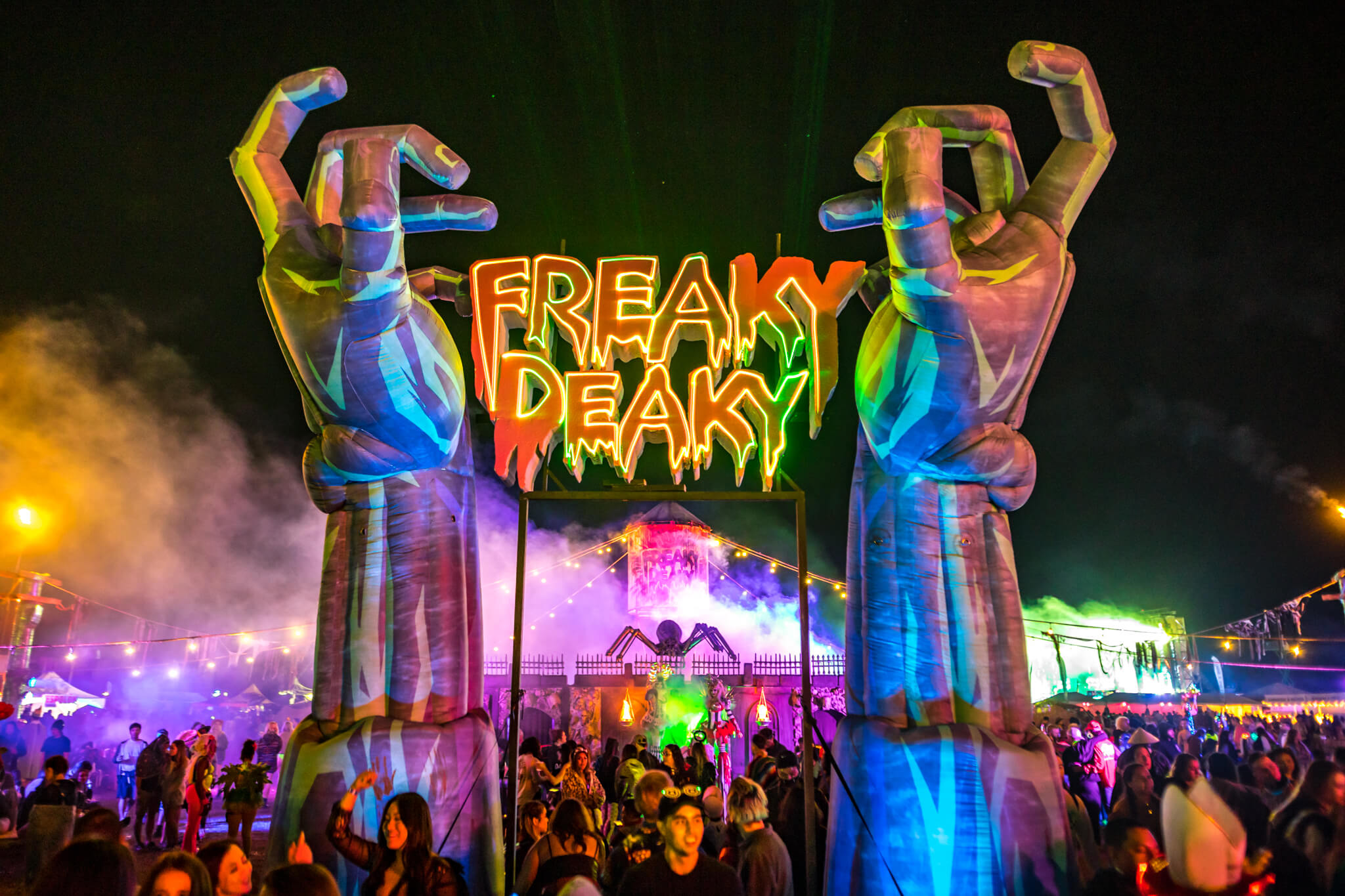 As we all know, the rave scene is a peculiar one. A place where pasties and fishnets are almost a custom expectation: and we use terms such as "wook" without giving a second thought.
Houston, 2021, Freaky Deaky delivered a sanctuary for unique individuals from all around. A place where all could come about and reminisce of previous experiences and dismiss the weight of Covid.
In a personal sense, as I wandered through (most thoroughly impressed by that of Disco Donnie's Ubbi Dubbi) the grounds of Houston's racetrack, pulled in through Jvna's energetic charge (sprinkled with almost a hint of defiance) in her set of wooing the crowd with her beautiful demeanor and sense of style. I felt myself to be bewitched by the following sets of Dabin and Said the Sky. What with the new, powerful release of Illenium's album, Fallen Embers, it came as a shock to me to stand amongst the crowd through Dabin's precious set with the chorus of "Heart's on Fire" ricocheting across the listeners with a weighted somberness. The unison that arose echoed and coursed through my veins to a point I became immobile. In all honesty, it was the first I've ever been exposed to such and I recall standing amongst the orchestral crowd (them singing, I simply taken aback) closing my eyes in a ceremonial manner, reflecting back on everything in my own personal affairs and thinking…: I am not alone. There is someone here who understands my grief and my sadness, and yes, a bit of tangled "defiance" And that is based "simply" on a song. It was an impressionable experience, to wander out and about to myself and absorb the grief, the pain, the resilience of all who was there and simply witness the strings webbing longingly for a solid moment. Where nights of both silent tears and thunderous rages could blend into this beautifully concrete moment of lyrical resonance. And with a wonderful transition into Said the Sky with his heartfelt pieces being portrayed with his resilient smile upon the screen. Remarkable. Even when he (ah, oh I was impressed) played his more heart aching piece of Crazy Times. A brilliant performance leaving me almost dumbfounded by the
rippling chorus of emotions trickling in droplets along my face. Soft. Quiet. Ingenius. To be an artist so attuned to heart-felt pieces and able to transition into moments of reminding his beloved listeners that life can cross you with moments of wondering if perhaps you are good enough. A reminder that you (we all) are human. A reminder that pain is a thing that is meant to be
felt and it is a thing that even our beloved heroes of the EDM scene experience themselves. And let us not disregard the symphony triumph of Dabin piercing his beloved tango of chords with his guitar intertwining with Said the Sky's euphoric drums, blending together in a beautiful masterpiece of two heartfelt DJ's speaking out towards their awe-inspired fans as one.
It is one thing to go about to a festival with friends with the intent of having a great, unforgettable time. It is another to be able to go about and separate yourself from such precious individuals for a solid moment (the length of a song, perhaps) and cease the swaying and the bobbing of your head to the beat – to replace it with a serene, sometimes sullen, sometimes lost moment, where the world stands still and all you are left is a sense of unity and comfort. And that is what Dabin and Said the Sky so miraculous provided on day one. Emotional breakthrough.
Troyboi delivered yet another wonderous performance – that of a repetitive question: "who is playing?" This in the sense of being able to engage with the audience, the crowd, the listeners (as I struggle to label such for what are we? The fans? The devoted? The receivers?) Troyboi impresses me with his adapt ways of being able to express in different manners. Where it could essentially be trap (as what is to be expected: Troyboi, the trap DJ) his visuals hold the viewers in a spell with his Asian-like culture yet throws a loop with soft, seemingingly soliqiquay beats. A conversation that diverges into different dimensions, imploring the listeners to remain at the stage and engage in a conversation through the midst of their (or my shaken state from Dabin and Said the Sky) mindsets
and open their tastes.
A delightful transition from a trap-indused Troyboi, Galantis struck the audience with their joyful originals – such as the well-known "Runaway" and "You". With their intriguing visuals painted across the screens with chimera inspired artwork  (A randomized roll of the dice consisting of creatures like the cat, owl, and flowers?), both eyes and ears were entertained all throughout. Christian and Linus, appearing before me for the second time, once again left me with the familiar galloping heartrate of elation and playfulness. A perfect opportunity to revert back to that of a child's curious nature and venture off with a wondrous sense of adventure.
To conclude the evening, as mind and body began to tire – festivals are no joke, as I've come to realize I was no longer twenty-one! – Adventure Club denied me of such craved rest. I had the intention of ending with classic Deadmau5, yet found myself unable to rip away from the warring battle of soft, lyrical pieces and angry, ravenous beats. (Of course, it was not to be remotely close to the comparison of Excision…but more on that later.)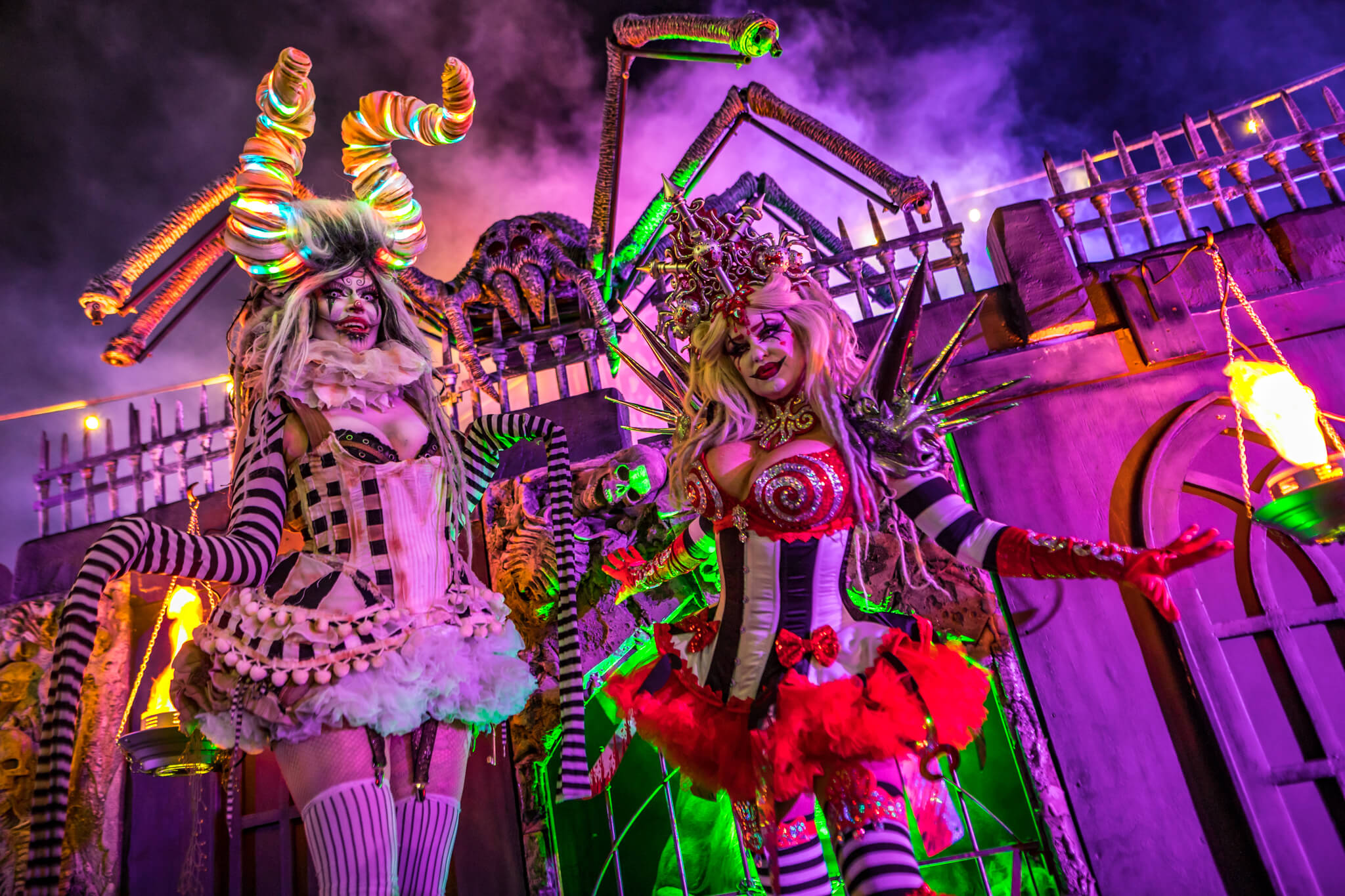 Day 2:
Waking up to day two, of course Kaivon enraptured me with his strong will-ed beats: a perfect way of rousing oneself into festivities. Energetic. Vibrant. His infamous "I Love You", pulsating through the veins. It stlll (comparing with Ubbi Dubbi) wows me how intense his riddim approaches leaves the participants of his set with echoes of: "this…IS Kaivon, right?".
Let it be known, as a sort of hermit, day two, I was left with exhaustion. However, when being brought upon the subtle yet deep ripples of newly discovered Freddy Todd and Mr. Bill, I began to find myself engaged in a series of phases: hugging the rail, nodding my head, losing control of my facial features, and relishing in the euphoric chaos of SECURITY wanting to dance and interact with us (desiring to experience the eyes of fractured goggles). I felt myself swayed by their comfortable patterns of deep melodies  – supported by occasional shifts and changes – changed that were soft and subtle enough to entice intrigue, yet also be able to keep along with those (such as me) unable to handle another day of extremities.
I am quite ashamed to admit my fragile shell of a body couldn't handle Sullivan's set. The second I waltzed over to his opening, a mosh pit had already formed (should I have even been surprised? How dare I?) and I was in no mindset for bruising. Regret plagues me for not sucking it up. It would have boded well having him play when the sun wasn't beating so mercilessly down upon the ragers…Perhaps next time. I do hope you forgive me (I brought forth the rage the last time I saw him in Dallas at StereoLive!)
Twice have I missed the opportunity to experience LSDream. And finally here, I was able to do such – with RAIL at my grasp. There is a reason, he is deemed to be holding a title of visuals. And what visual did he have with his infamous bucket hat of fuzzies. To make a mash up of "Crazy" and Inzo's "Overthinker". A harmonious duo. I could sense the passage of his energy webbing through the crowd, my neighbors hyping me to no ends with their excited yelps and inability to remain still for a single moment. Singled-worded conversations and even silent nods of approval were plenty in contributing to the understanding of LSDream's raw talent. Naturally I felt the weight of all behind me dipping to the "BOWM BOWM BOWM"'s of "REKT" ah! What a fun experience.  It was right for me to have been scolded for not seeing him sooner. Worth the wait.
Traveling back to the other main stage for Kayzo, a level up in intensity. Perhaps a moment of forgiveness for me where I had skipped Sullivan King as "Dominate" ripped across the people and thorned its way into my headbanger temple.
Zed's Dead – three times have I had the pleasure to bask in his glory. For some ironic reason, as his song "Alive" makes an appearance, my skin prickles and I'm ensnared by his visuals. "Lost You" holds fevered rhythm and that mesmerizing. "Eyes On Fire" held me reeling in the remembrance of his trippy video. All in all, Zed's Dead always had a talent for whisking and plucking at heart strings while diabolically cutting them down to chords. A DJ fit to woo and rouse to a sense of woke.
Excision.
Honestly. I-
It's EXCISION.
No mercy. Very little time to breathe – and even as you are allowed a moment to compose yourself, your neighbors are far too amped to allow a moment's proper rest.
"Throwing Elbows." Elbows, knees, necks, all of the above: were LAUNCHED. There were brief moments of frenzied fear (oh, in the good sense, let me reassure). In the mosh pits (rippling through the crowd like angry raindrops) were delirious champions knocking down ill-determined ragers. My thighs, neck, and back SCREAMED but I simply could. Not. Stop. And oh, how the end left me with a voice to be lost the next day…dinosaurs fleeing the scene with GOD KNOWS WHAT that robotic killing machine was. Excision had us left to throw our X's up with our undying loyalty to their maddening presence. Every time. The power of their set. Unforgettable. Unstoppable. Once again, you've left me aching (literally) for more.
In the words of my dear companion, Will, who had the fortune to join me upon this year's spooky quest of festivities: "Freaky Deaky was exactly what I had hoped it would be. The stages: spectacular, the music: amazing, and the memories: unforgettable.
I'm excited to see what they'll have in store for us next year!"
Truly. Spectacular.