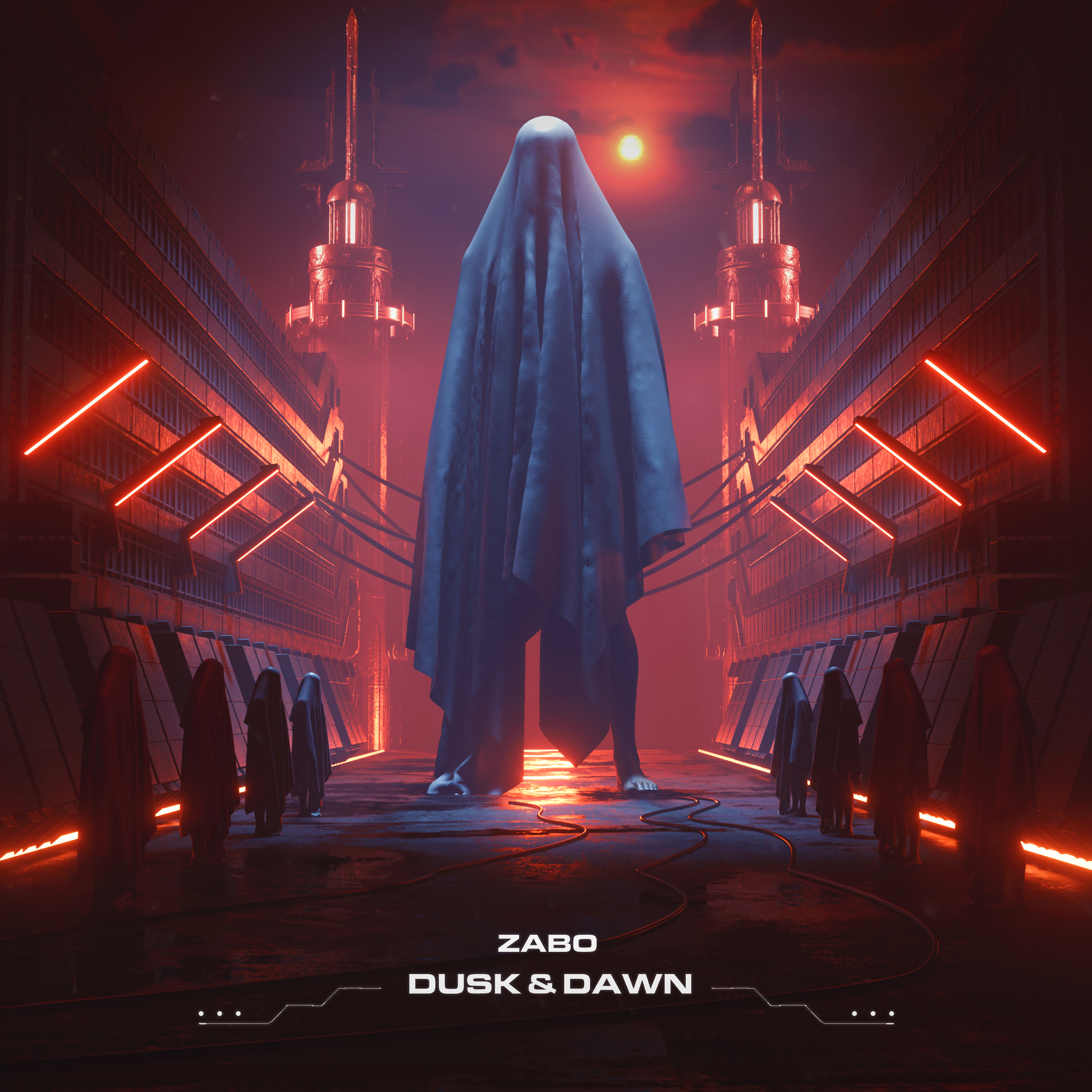 Shortly after releasing his single "Flow," featuring C.D, ZABO returns with a brand new EP titled "Dusk & Dawn". It's a two-track masterpiece in which he explores the polarities of dark and light and evil and good. Opening with "Bing Bong," it becomes apparent by the ominous, driving beat and heavy electro drop that this track represents the former side of things; distorted vocals act as the icing on the cake here and set a strong underground tone for the EP that's perfect for late nights on dark dancefloors. Next up is "Desolation," which transitions effortlessly due to its similar sonic feel; however, ZABO keeps it more uplifting with melodic notes instead of grating drops, ending the EP on a peaceful note.

"'Dusk & Dawn' features two songs; the first song on the EP has a dark and evil vibe, with a heavy electro drop. The other song has a more uplifting vibe, while still carrying on that electro feel from track 1. I felt like the title 'Dusk & Dawn' was a good reflection on how the two tracks contradict each other" – ZABO.

Dan Szabo knew his love for electronic music was everlasting at a young age. He became fascinated with music composition, which led him to study audio recording technology at the well-known OIART in London, Ontario. This led to the development of his music persona "ZABO," which was heavily influenced by the Toronto bass community. ZABO became an international sensation when his music went viral on TikTok and Douyin, making him well known in the US and China. His single "Breathe" was the top electronic music song on TikTok in 2021, having amassed 13.5M plays on Spotify, while "Drown" has been streamed internationally over 1B times across all platforms. At this early stage in his career, ZABO has a lot of exciting news and music up his sleeve, so keep an eye out for more music coming soon.